Back To Our Services
Even though technology has advanced a lot, garage door springs still remain the main determinants of the operation of the entire door system. If this component is broken, the system will fail completely and pose a safety risk. This is because these parts are responsible for counterbalancing the weight of the door and for holding it steady in fixed position and during movement. No matter whether your system uses a single torsion coil trampoline spring or two extension ones, you can count on us to provide the perfect repair, replacement or maintenance.
Complete Professionalism and Modern Expertise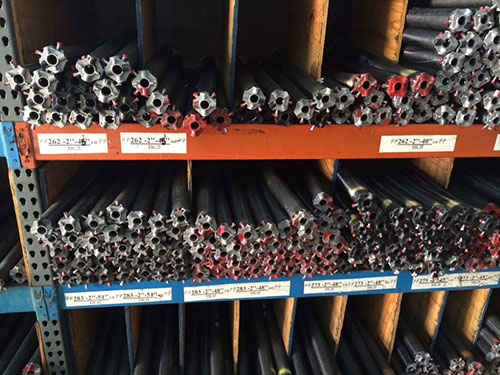 We have perfected every aspect our service over the years and now it offers everything which our residential and business customers can possibly want and even more. We have excellent management which enables us to provide professional assistance within the shortest possible time no matter whether you use our regular or emergency service for your overhead door springs. All of our teams are fully equipped with spare parts and advanced tools to provide the required solution on the spot.
We are experts in garage door repair and this enables us to deal even with the most complex of issues affecting the most specific springs. Our technicians have undergone extensive professional training and continue to take courses to ensure that our company stays up to date with all of the latest technological advancements. You can expect nothing but the best torsion or extension springs repair from us. We work with all components regardless of their design, model and brand. It does not matter whether they come from Clopay, Amarr or Martin.
One of our main specialties is garage door torsion springs replacement. Even though these parts are made to be strong and durable, they have a fixed cycle life. We provide urgent replacement in case of a broken part in order to prevent further issues. We perform this task as part of our maintenance service as well.
We provide complete care to door systems and inspect all of their components. When we notice that the spring is worn-out, we will replace it before it breaks to give you peace of mind. We have readily available spare parts. This helps to make our service fast no matter whether it is provided on an urgent basis or not. You can forget about waiting.
In need of torsion spring conversions? Call us to obtain additional information and a detailed estimate!
Back To Our Services